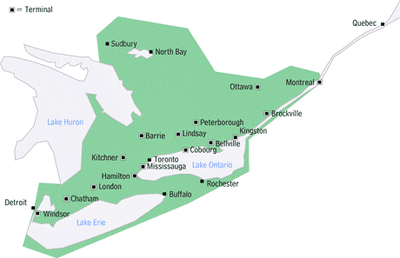 Whether your Critical Parts are small, large, on skids, in totes or bins, just call us to discuss the best service for you.1 pm to 6 pm -
APD driver picks up packages from customers' locations.
6 pm to 9 pm -
Sort and consolidate packages at local terminals.
9 pm to 6 am -
Deliver packages to regional customer locations using our vaults or key access.
10 am to 5 pm –
In most areas, we also provide a 2nd level of dedicated delivery routes to give customers the another level of service.